The right advice for waterwise sprinklers and irrigation systems
Being groundwater wise is a great way to reduce water consumption and energy use in your garden. It may even save you money. The average Perth household uses about 40 per cent of their scheme water in their gardens and water use on gardens is even higher for households with a garden bore.
One way to save water and prevent wastage is to use and maintain waterwise sprinklers and irrigation systems.
Get the right irrigation advice
Read these tips on how to achieve waterwise irrigation and find more advice, videos and help from Water Corporation and Irrigation Australia. Also keep an eye out for waterwise offers.
Read Irrigation Australia's fact sheet with great tips to help you achieve a healthy waterwise garden on a two-day watering roster.
Choose the right sprinklers for your garden and maintain them
The right sprinklers and irrigation systems can prevent over-watering and save a lot of water. For example, install drip-line sprinklers in your garden beds to avoid wasting water and rotary sprinklers or gear drive rotator sprinklers on lawns for even water distribution.
Use catch cups to test whether your sprinklers are applying the 10 mm standard for Perth's sandy soils in summer.
Regularly check and maintain your sprinkler fittings to avoid leaks and water wastage.
Find out more about sprinkler types, recommended sprinkler run times and how to use catch cups through Water Corporation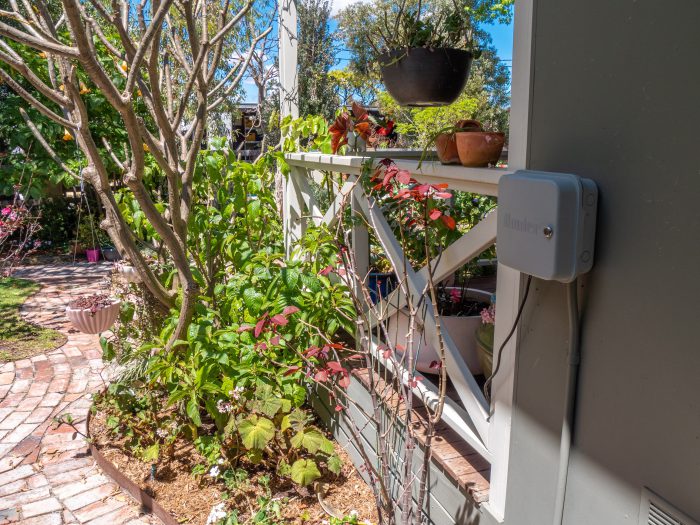 Use an endorsed waterwise specialist
Using an endorsed waterwise professional will help you save water, time and money.
Whether you are starting from scratch or want to improve your existing irrigation system, find a Waterwise Garden Irrigator for professional irrigation design, installation and maintenance services.
Rather do it yourself? Then talk to an expert and get quality parts from your local Waterwise Irrigation Design Shop.
Find a Waterwise Garden Irrigator or your local Waterwise Irrigation Design Shop at www.waterwiseprograms.com.au
Use Water Corporation's search tool to find all types of waterwise specialists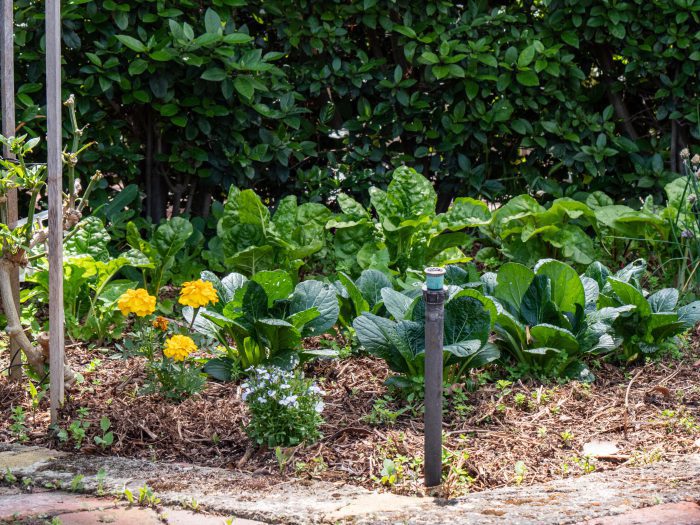 Choose the right irrigation controller and water right for the weather
Install an automatic irrigation controller to save you time and help prevent over- and underwatering.
Use the seasonal adjustment setting on your irrigation controller to give your lawn and garden what it needs and avoid overwatering.
Switch off your controller when it's raining, no matter what the season, and during winter.
There are now many smart irrigation controllers available that will automatically adjust your sprinkler runtimes to local weather conditions and can be programmed through your smartphone.
Find out Irrigation controller tips through Irrigation Australia
Find out more about the types of irrigation controllers through Water Corporation
Advice on irrigation controllers
Choosing the right irrigation controller
Seasonally adjusting your irrigation controller